Now you can earn money online by visiting websites. Millionformula is giving you the chance to make some bucks by clicking on websites and visiting them. This is your opportunity to discover many new websites that can add a lot of value to your life and while you do so, you get paid for it. There are websites of all types and all categories. E-commerce, entertainment, educational, service providers and so much more. Moreover, these are the same or similar websites that you normally visit on your daily life. These websites are going to teach you more things. In addition to that they are going to add more value to your life by providing you with ways to get more services and products.
YES! Here at millionformula. We pay people like you to click and visit website to interact with and learn about our advertisers websites. The advertisers are trying to pass some key information on their websites as well as sell/promote or market other products and services. Thus you should actually go through the website pages we provide you with. Our systems checks for this. Our systems will automatically detect your level of interaction with the web page. We check if you scrolled throughout the page from top to bottom. Similarly we check the amount of time that you spent on that page. In addition to that, it will check to see if you clicked on the webpage.
After you visit each and every website, our systems detects it automatically and will pay the money to your account. We will pay you for each and every webpage you visit separately and independently. Each and every webpage that you visit has a unique amount of money that it carries. This is the money accrued to that specific page. Hence this is the amount of money we will pay you after you visit that page. This payment is done automatically by our systems. Every time we pay you, our systems adds up this money on your account immediately. Hence your earnings total is always up to date.
YES! To get paid to click on websites scroll up to the menu and click on visit websites. You can start clicking on the websites provided depending on the what you like. Each and every website has a title/name. Therefore you can know what website you are visiting. In addition to that there is a description provided on each website that you can read before clicking to know whether to visit it or not. Moreover we have categories that you can choose from. For example if you only want to visit entertainment only websites then you go to entertainment category. In that there is also subcategories of various entertainment websites that you can visit.
For example if you want entertainment from a social media website then inside entertainment category there will be social media. Similarly for sports, gaming and so on. This way it will never get boring visiting websites here at millionformula. Most importantly you only visit the websites that you actually like. This on the hand when you visit only the websites that you like, the web visitors client gets valuable potential customers/audience. The web visitors clients want only visitors who love their websites and their content. Hence when you visit the ones you love, this fulfills the clients needs.
To make money by visiting websites you will need a millionformula account. If you don't have a millionformula account yet you can register one for free in three very easy steps. You will receive a verification email in your inbox. Check your inbox and verify your account. After verification of your account, login to your new account using the details you registered with. After you log in, head over to millionformula websites visiting program. On this page you will see many websites listed there. There are the websites that you should visit. Choose whatever website you like and click on it.
When you click on it we will take you to another page where that web page will open on an iframe. We expect you to interact with that page. Take your time to go through the page and know what its all about. Know what the advertiser wants you to see. Scroll through the page from top to bottom. Moreover click through the page to interact with the page and learn more. Our systems will be monitoring all these activities. This is to make sure that you are interacting with the page. After the orange progress bar turns green you can close that webpage and open another one. We will pay you for that. We will pay you for each of the pages that you visit.
Grab this opportunity and earn US dollars direct to your PayPal account by visiting websites. By doing a very simple thing that you do on daily basis, you will get paid.Millionformula is providing you with an opportunity to add value to yourself by these websites and still get paid for it. Now with millionformula you can visit the websites that you visit every day and make money for it. Most importantly, its free. You do not have to pay anything for this. You do not have to invest any money for this. All you need is your millionformula account which you can register for free.
In addition to that, this is an online freelance thing that you can do any time from anywhere you are. You do not need to go anywhere or follow some working hours. You can visit websites and get paid in your bed at the middle of the night. Quick and easy money without sweating. So why let such a wonderful opportunity pass you. Take your phone or your computer right now and start visiting websites for money. Furthermore the more websites you visit the more money we will pay you.
Millionformula standard minimum for each website is $0.05. However because this is the minimum we will use an average of $0.1 per a website visit. With this average multiplied by the 100 we get $0.1 * 100 = $10. Therefore you will make $10 for visiting 100 websites.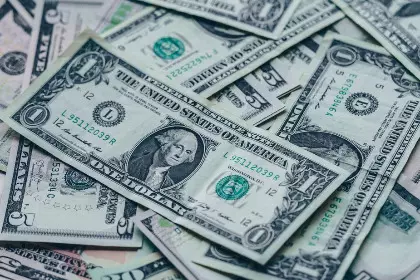 You don't need a specific number of website visits in order to make money. We will pay you for each and every website that you visit. Therefore even if you only visit 10 websites then we will pay you for those 10. If you choose to visit 1000 websites then we will pay you for the 1000 websites. Its not a "per mile" model where we pay you for a certain number of websites that you visit, especially in thousands. Rather its a "per action"model where we pay you per every single website that you visit. Our systems will be adding the money accrued to each and every website to your account as you visit them.
Hence do not feel the need to mass visit to many websites thinking its the only way we will pay you. Just visit the number of websites that you are comfortable with. We will pay you for exactly the number of websites you visit. You can always go to your millionformula websites visiting earnings page to see how much money you have earned. If you have earned more than $20 you can even make a payout request and we will pay you right away. The payout request is a request to our payments asking them to process your payment.
The amount of money wholly depends on the advertisers or the website owners. The money that we pay you for testing the websites is determined by the advertiser. The website testers client is the one that determines the amount of money we will pay you for that specific website. Thus the more they are willing to pay for the tests the more you get paid. However we have a standard set minimum bellow which we don't allow the advertisers to exceed. This is to prevent you from exploitation as you visit websites. However averaging, one can earn around $10 per hour.
However we do not limit the website owners to these limits. We do not dictate that each and every website owner has to pay that specific amount of money. They are free to pay any other amount of money above the minimum limit. Hence your chances of earning more for the website tests are limitless. If you are lucky and find the clients who have paid tons of money then you earn a lot more. Furthermore, we list the best paying websites at the top.
In order to make $50 as per our average of $0.1 per website, you would need to visit 500 websites. This might feel like a lot and that's why we have a better version of this that pays way better than $0.1. That is reviewing or surveying products and services which is quite similar to visiting websites. To go to surveys and reviews pages scroll to the footer. With that you can make $50 in no time. Even one survey might pay you more than that $50. Just be sure to choose the surveys with questions. The surveys with questions pay way more money than the surveys without questions. This is because we pay you for the survey and every question that you answer.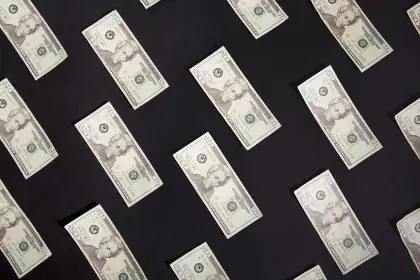 This right here on this page is one of the most lucrative website testing or visiting jobs you will ever find. With some of the best payments. To start just click on the red button that will take you to the page. Millionformula has been and continues to be the best website to make money online by visiting websites and testing websites. We have the best payment rates and the highest payouts. Most importantly, its free to join and start.