Get paid to like fb posts
Now you can get paid to like fb posts by millionformula. Now you can cash in on every fb like that you make. You have been making fb likes for free before but now you will be able to make money for it. Millionformula will provide you with tons of fb posts and pages that require likes. You are required to checkout the posts and pages provided and like those that you find interesting enough to you. For each and every post that you like millionformula will pay you for it. The more you like the more money you will get paid. However don't take this as a green-light for you to like as many facebook posts as possible. You are required to like only the posts that are interesting enough to you. Do not do mass liking for the sake of making money but like because you find the posts interesting to you.
The purpose of this program is to enable you do the same things that you do on facebook and make money in the process. To enable you have fun and get paid in the process. Therefore make sure that as you like the posts here at millionformula, you have fun. Moreover, don't take is as a job but as fun keeping in mind that you get paid as you have the fun. We emphasize this because liking so many posts without regard of what the posts are all about can result to spamming. We are against spamming and we don't want your activities here at millionformula to lead to violation of facebook terms and conditions.
What not to do?
While you like the Facebook posts on Million Formula, there are a few things that you are not supposed to do. This is in order to maintain our quality and standards of our services to our clients. Our Facebook likes clients expect the best quality likes possible. Similarly you expect to be paid high amounts of money for every like that you make. In order to keep all that in check, we need some kind of guidelines for all the people using Million Formula services. Read the rules bellow.
Use of fake/inactive accounts is prohibited. You are required to use your usual Facebook account that you normally use on daily basis. Using inactive accounts that are never updated is not allowed. We are very strict on this matter and we constantly check the kind of Facebook accounts that people are using on our platform.
You are not allowed to delete/remove the like. Once you like a Facebook post on Million Formula you cannot delete it later. It is supposed to be permanent. We constantly monitor the activities of our services users to make sure that they are following these guidelines.
We recommend that you only like those posts that are relevant to you. We advice against liking so many posts just for the sake of making money. This is because doing so might make you break our rule number 2 above. Moreover liking so many posts aimlessly like that might make your get penalized by Facebook for spam.
I know it sounds like an oxymoron to tell you not to like so many facebook posts yet you are here to make money by liking facebook posts. Well don't worry because there are so many other ways to make money on millionformula. Ways that you can even repeat full day, like visiting websites, viewing posts, giving comments, watching ads, watching videos and so much more. When we tell you not to over-do something its for your own good. All the best as you make money liking facebook posts!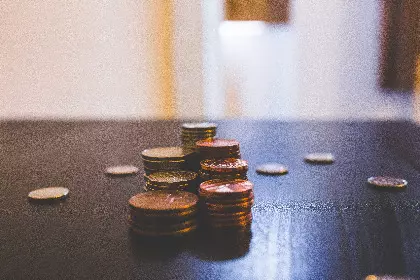 Your facebook likes earnings.
Each and every facebook post that you like will earn you a different an unique amount of money. There are some that will earn you more money than others. You need to note that this is similar to a PPA model where you get paid per every action that you take. This is because you get paid for each and every like independently. Thus you don't need to like tons of facebook posts to get paid. The few that you like is what you will get paid for. Don not feel the need to like every post that you come across. Our systems detects each and every post as soon as you like it and updates your earnings. It keeps summing up all your earnings in your account as you keep liking the posts. The more you like the more your earnings increase. You should note that all the money is indicated in US Dollars. Go to your facebook likes earnings to see a cumulative total of all your earnings for fb likes.