In order to maintain our esteemed standards and protect our clients interests we have a few rules that you should keep as you make money commenting on Facebook posts on Million Formula. Our Facebook comments clients expects the highest quality comments from us. Similarly you expect to make a decent amount of money for making the comments. Therefore to maintain balance for this and keep everyone happy and satisfied we have a few set of guidelines to follow. Read them bellow.
Do not delete the comments afterwards. Once you make the Facebook comments here on Million Formula you cannot from delete them later on your private timeline. The comments should be permanent and thus you cant delete them later. We are quite strict on this and we keep checking the activities of our users just to make sure that they are following this rule.
Make genuine comments. All your comments should express your genuine thoughts and ideas about the post. You should not make biased comments based on reasons like racism, religious bias, extremism, terrorism, physical violence, gender bias, homophobic or any other reason for bias. If we catch you making such biased comments, we will ban you from participating in comments activity of making money.
Do not use inactive/fake account. You are should use your usual Facebook account that you normally use on daily basis. We do not allow inactive or some kind of faked accounts.
Your comments must be relevant. Repeating the same comment over and over again is against our terms. Each and every comment you give should be unique and directly relevant to that post. Do not copy comments or statements from somewhere and paste as the comment. You should look at the post and comment from what you think of the post.
The comments should be at least 200 characters long. We do not accept short one or two words comments. All the comments that you make on Million Formula should be long enough and make sense. Don't worry about counting the characters. Our systems will guide you with that.
We recommend that you only comment on the posts that you actually like. We advice that you don't just comment anyhow on any and every post just for the sake of making money. Commenting on so many posts that you don't even like might make facebook flag your account for spamming.
Now you can comment on facebook for money here at millionformula. You have probably been writing comments on facebook before without getting paid. What if I told you that now you can get paid for each and every facebook comment that you write. Yes, millionformula is giving you a chance to make money by writing facebook comments. We will provide you with many facebook posts that require comments. You should go through the posts and write comments to the posts that you find relevant to you. It not compulsory that you comment on all the posts provided but only the ones that are relevant to you. The comments need to be long and genuine. You can't post a one or two words comment. Similarly, you can't post repetitive comment on many posts. Each and every comment needs to be new and unique to that specific post.
For video posts, you should watch the post before posting the comment. Otherwise how would you know what the comment is all about. Our clients expect good quality services and that includes good comments. Comments that are relevant to their posts. They wan to to see your thoughts and opinion about their posts. There is no limit to how many comments you can write here at millionformula. However, don't make countless comments on each and every post you see just for the sake of making money. Only make the comments to the posts that are relevant or interesting to you. Write comments to the posts that you relate to just the way you would do it on facebook if you were not getting paid.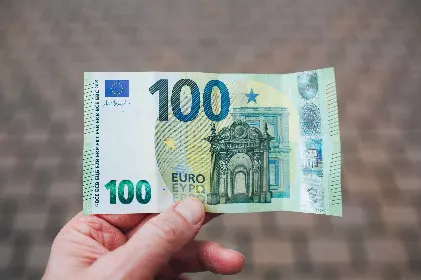 Millionformula pays you for each and every facebook comment that you make. The more the comments the more money you will make. However you need to note that its a PPA model whereby you get paid per every comment that you make. This means that you do not have to make a certain number of comments to get paid. You do not have to make thousands of comments for us to pay you. We will pay you even for one comment.
As you write the comments, our systems monitor your activities automatically to make sure that each and every comment is accounted for. We update all these changes on your account in real time. As you write the comments, our systems keeps summing up all your earnings in your account. To see a cumulative total of all the money you have made by commenting on facebook just go to your facebook comments earnings section.