What not to do?
In order to keep such a complex system working fine, there needs to be some regulations in place. This is necessary in order to maintain the quality of our services. The LinkedIn users expect millionformula to deliver to them the best quality followers possible. They expect us to provide them with the active followers and followers who are interested in their accounts. Similarly you expect us to provide you with good LinkedIn accounts to follow. You expect us to pay you the right amount of money for each task that you perform. In order for this to happen, we have there regulations bellow.
Inactive/fake LinkedIn accounts are prohibited. Millionformula prohibits the use of fake or inactive LinkedIn accounts to follow the users. You are required to use your usual LinkedIn account that you normally use on daily basis. We are making sure that our clients get active followers that we promised. Therefore we constantly monitor the LinkedIn accounts used by our users.
Unfollowing/removing/ deleting the LinkedIn accounts that you have followed at millionformula is not allowed. Once you follow a LinkedIn account at millionformula account you are not allowed to unfollow it. The follow is supposed to be permanent. We constantly check our account to make sure that you are not deleting the follows.
We recommend that you only follow those accounts that you are interested in. We advice against following many accounts aimlessly just for the sake of making money. Otherwise you will end up following so many accounts that you don't even like. This might make you break our rule number two above or make LinkedIn flag your account for spamming.
Get paid to follow linkedin accounts
If you are a linkedin user, then you can get paid to follow linkedin accounts. If you have ever followed a linkedin account on linkedin before, then that's the same way that you will do it here. Millionformula will provide you with many linkedin accounts that you can follow. Go through the accounts as you choose the ones that are interesting to you. There is a small description of each account about the job of the user, and more on what they work on. Therefore you can be able to make perfect connections for your account. Follow the accounts that you find interesting enough for you. Users who are doing jobs that are relatable to you. Users that you believe are of same work/professional interests as you.
You are required to follow the accounts to grow your professional network. Do not just follow the accounts for the sake of getting paid. Do not mass follow many accounts in order to get paid more money. Each and every follow should count. The followers clients expect followers who are actually interested in their account. They want followers who will be reading their posts, making endorsements and connections for them. They want people who will be sharing their links/posts. Hence you should be able to make such a commitment by following their account. In addition, remember that you should not UN-follow the accounts after you follow them. All the best as you follow linkedin accounts for money.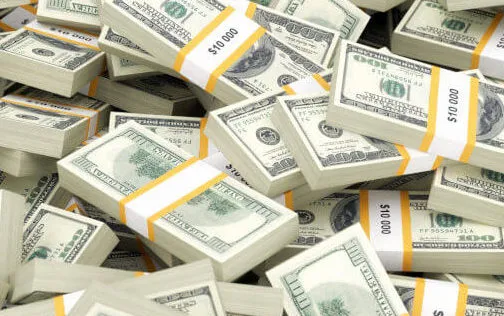 Your earnings from following linkedin users.
The amount of money that you make depends on the linkedin accounts that you follow. There are some accounts that pay more than others. This is caused by the difference in the account's accrued prices. The amount of money that comes with each account depends on the bid price. The higher the bid the more money you will get paid for it. Your earnings by following linkedin users is updated live to your account by our systems. As soon as you follow an account, your money gets added. To see a cumulative total of all your earnings you can go to your linkedin followings earnings. All your earnings are indicated in US Dollars. The more accounts you follow the more money you make. Just remember that it's not about following as many accounts as possible to make the most money.