Get paid to share facebook posts
Millionformula is giving you a chance to get paid to share facebook posts. You can make money for each and every facebook post that you share. To do this, millionformula will provide you with tons of facebook posts and other links that needs to be shared. Go through the provided posts and share those that are important to you. Share the posts that are relevant to you and your friends/followers. You know your followers/friends better than anyone else. Therefore you know exactly what type of posts are relevant to your friends and followers. Hence when you share the posts we provide you with, keep in mind that your followers/friends will see these posts. So make sure that you share only the posts that your friends and followers will like.
There is no limit to how many fb posts you can share. Hence you can share as many posts as you want. However, note that sharing so many posts frequently can be considered as spamming by facebook. Therefore make sure that you don't fall a victim of this. To avoid this make sure that you only share the posts that inline with your interests and your audience. Avoid mass sharing. If all you want is to make a lot of money, click on the menu and choose any task you want. There are many more ways to make money at millionformula that have no risks of spamming.
What not to do?
In order to maintain the esteemed Million Formula standards for the services that we offer, we have a few regulations in place. You are supposed to follow these regulations as you make money at Million Formula by sharing Facebook links. Our clients expect the highest quality link shares to active accounts. Shares that will actually be seen by real people. You also expect to get good posts to share and get paid well for. Therefore in order to make all that happen, we have the regulations bellow.
Use of fake/inactive Facebook accounts is prohibited. At Million Formula you are supposed to use only the Facebook account that you normally use. Creation of fake accounts to use only at Million Formula is strictly prohibited. We regularly check the kind of Facebook accounts that our users are using to make sure that they are real and constantly updated.
Deleting/removing/ hiding the Facebook shares later is prohibited. Once you share a Facebook link/post at Million Formula, you are not allowed to delete the share or hide the post shared later. All the post shares that you make at Million Formula should be permanent. We regularly monitor this too to make sure that you are not deleting the shared posts.
We recommend that you only share the pages/posts that you are actually interested in. Don't just share posts/pages for the sake of making money because you will end up sharing so many posts that you don't even want. This might lead you to break our second rule above. Sharing so many countless posts/pages like that can make Facebook flag your account for spamming. Therefore only share the posts/pages that you and your audience like.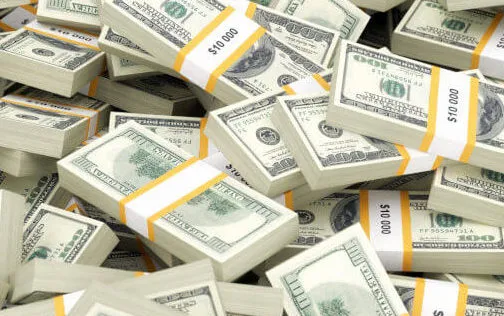 Your facebook shares earnings.
You get paid for each and every facebook post that you share. Each and every share will pay you a different and unique amount of money. There are some that will earn you more than others. The more you share the more money will keep increasing in your account. Its also important to note that you get paid per share and not per a certain number of shares. This is much more like a PPA where you get paid per every action you take. Therefore you don't need to share many posts to get paid. You can get paid even for one post share. Our systems detects your activities automatically. Therefore as you keep sharing the posts, our systems keeps updating your earnings in real time. It sums up all your earnings and thus you can see a cumulative total by going to your facebook shares earnings. All the money in your account is indicated in US Dollars.